Scotland
The Scots are famous storytellers, and here you'll discover that every castle, loch and glen has a legend surrounding it. Immerse yourself in Scotland's fabled history and nature and leave with your own great story to tell.
Search Tours
Special offer

10% discount on Highlights of Scotland

Book now and save 10% on the 2nd of May and 28th of August 2017 departures.

Price p.p. from

1796 GBP
Experience Scotland
Take the stress out of planning a holiday with one of these expertly crafted packages, each featuring the most popular travel routes and highlights of Scotland.
POPULAR IN SCOTLAND
Enjoy a uniquely Scottish experience with one of these popular travel styles.
TRAVEL EXPERTS IN THE NORTH
Travel in confidence with an itinerary created from our staff's first-hand experience. You're in good hands in Scotland with the expert travel planning by the team at Nordic Visitor.
Why book
with us
Experts in tailor-made itineraries
Stellar reputation among clients
Service with a personal touch
Local staff in Edinburgh
Featured travel styles
Our picks for exploring Scotland's historic cities and rugged Highlands.
TRIPADVISOR
We take pride in our top-notch service and it shows in our reviews. Take a look at what our clients have said, and why Nordic Visitor is a TripAdvisor Certificate of Excellence winner year after year.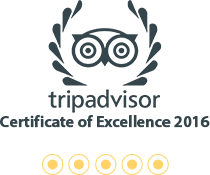 Reviews from happy clients
We don't like to brag about ourselves, so click an image below to see the nice things our travellers have to say.
Tanya

Fun & educational

Mollie

Organization couldn't have been better

Hryzko

Very informative

Jürg

Exceptional service, wonderful experience!

Therese

Very impressed
Show more reviews